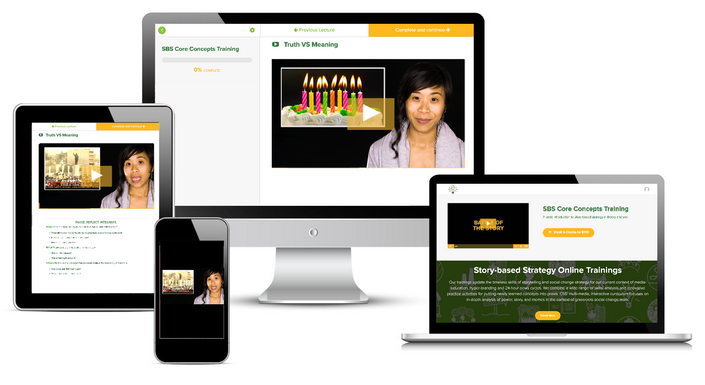 This 90-minute self paced workshop will introduce you to Story-based Strategy Core Concepts in theory and use. Participants will be provided with a practical framework for understanding the power of knowing and using a Story-based Strategy in their work.
We will explore what it means to apply a "Narrative Analysis of Power" to social change work and share the Story-based Strategy approach for developing narratives. Throughout the workshop, we review critical moments in history and popular culture to create memorable demonstrations of what the Story-based Strategy Core Concepts are and how they work. Participants begin practicing right away, learning how the concepts are alive in their life.
Your Instructor(s)/Tus instructor(es)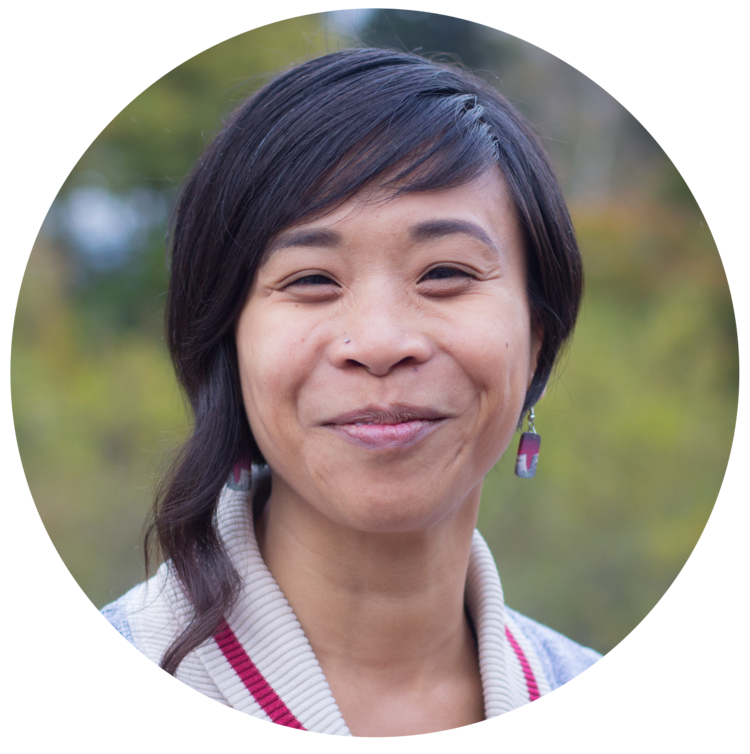 Christine is an organizer, strategist, and public speaker. She has 20 years of experience in social justice sectors including environmental health and justice, youth organizing, and labor. She is former executive director at the Center for Story-based Strategy (CSS), where imagination builds power. CSS offers training and strategic support to social justice organizations and networks to use the power of narrative to change the story on the issues that matter most. She received a BA in Linguistics from Stanford University, with a concentration in language and power. She is also proud to serve on the Leadership Sangha (Board) of the East Bay Meditation Center in Oakland, CA.

Class Curriculum/Plan de estudio del curso
Welcome
Available in/Disponible en days/dias
days/dias after you enroll/después de inscribirse
Lesson 1
Available in/Disponible en days/dias
days/dias after you enroll/después de inscribirse
Lesson 2
Available in/Disponible en days/dias
days/dias after you enroll/después de inscribirse
TESTIMONIALS
"Pause. Reflect. Integrate. -- is the perfect name for the 90 minute personal journey you are about to embark on. Take your time, think, and then act."
"I found the Story-based Strategy: Core Concepts course to be a way to understand the principles found in the book Re-Imagining Change from a different perspective and media. Dan BollingerThis course was extremely helpful, it gave me a new perspective to look at my work when I'm composing the core of a potential story."
"Great summary and introduction to the work that lies ahead of us for generations to come."
"Very enlightening! I wish I knew about these trainings before. Anyone that is looking to create change should participate in these wonderful workshops and tools."
Get started now!/¡Empieza ahora!
Frequently Asked Questions/Preguntas frecuentes
When does the course start and finish?
This is an On-Demand course. It is a completely self-paced online course - you decide when you start and when you finish. The course starts now and ends in 90 days from your purchase date!
How long do I have access to the course?
After enrolling, you have access to this course for 90 days - across any and all devices you own.
What is the time commitment?
You can complete the course in as few as 90 minutes and as long as 2 hours. For those story nerds who want more, there is 6+ hours of exercises if you opt-in to complete all of the assignments.
Who should take this?
Individuals interested in becoming Story-based Strategy Practitioners who need a basic introduction to Story-based Strategy Core Concepts. New members of your team who you want up to speed on Story-based Strategy Core Concepts. Any previous Story-based Strategy Training Alums who want to refresh their knowledge.
What if I am unhappy with the course?
Courses are provided for a fee. You agree to pay any applicable Course fee and any taxes and other fees that may accrue in relation to your registration for a Course, if any. Course fees will be payable in advance via PayPal or credit card checkout processed by Stripe, both powered through the Teachable platform. All Course fees are non-refundable and non-transferable. All fees and applicable taxes, if any, are payable in United States dollars. Please email
[email protected]
with any questions or requests.
Is this training suitable for a group?
This online training was designed and made with a single user in mind. We do offer discounted training prices for folks who are interested in purchasing access to this training in bundles (please inquire at http://bit.ly/sbsuinquiry) If you are interested attending or having a Story-based Strategy Core Concepts training for your group please check out our in person training options instead - https://www.storybasedstrategy.org/trainings.
Are there are discounts for the trainings?
We want to make this training as accessible as possible. Let us know what you need (please send all inquiries at http://bit.ly/sbsuinquiry.)